Basic Drilling Technologies (DRI934)
Tijdsduur

5 dagen

Locatie

Online

Startdatum en plaats
Basic Drilling Technologies (DRI934)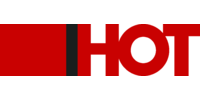 Startdata en plaatsen
19 jun. 2023 tot

23 jun. 2023
Beschrijving
DESCRIPTION
This course introduces the practices and the equipment used in drilling, looking to build a solid foundation level knowledge.
The material will take the participants through the step-by-step process of drilling a well and introduce at each stage the people and technology required to undertake the individual stages of well construction.
As no prior knowledge is assumed for this course, each concept is introduced in simple terms and then built upon to allow a comprehensive overview of the subject to be developed.

Course Structure: 5 sessions of 8 hours each, delivered over 5 days
Each session includes several breaks and will allow time for questions and discussions.

Course Level: Fou…
Veelgestelde vragen
Er zijn nog geen veelgestelde vragen over dit product. Als je een vraag hebt, neem dan contact op met onze klantenservice.
DESCRIPTION
This course introduces the practices and the equipment used in drilling, looking to build a solid foundation level knowledge.
The material will take the participants through the step-by-step process of drilling a well and introduce at each stage the people and technology required to undertake the individual stages of well construction.
As no prior knowledge is assumed for this course, each concept is introduced in simple terms and then built upon to allow a comprehensive overview of the subject to be developed.

Course Structure: 5 sessions of 8 hours each, delivered over 5 days
Each session includes several breaks and will allow time for questions and discussions.

Course Level: Foundation
Instructor: Kevin Gray
DESIGNED FOR YOU, IF YOU ARE...
New to the drilling industry or looking for an understanding of the industry before you join
A geoscientist or reservoir engineer looking to get better value from your interactions with the drilling team
Someone who has a financial or logistics role associated with the drilling industry
Working for a supplier to the drilling industry or are involved in sales to the drilling industry
HOW WE BUILD YOUR CONFIDENCE
Practical video demonstrations of all the key principles using models and live explanations
Mixed, instructor-led delivery of theoretical content with blend of PowerPoint overview, video whiteboard explanations of detail and time for class interactive questions and answers
A narrative that runs through the course where each topic is inter-related and built on the previous learnings
THE BENEFITS FROM ATTENDING
By the end of the course you will feel confident in your understanding of:
How to communicate easily with people involved with drilling and to understand the acronyms and jargon that drillers use in everyday operations
How your role or your service fits into the drilling process
A high level overview of the entire drilling process
The equipment used during the drilling process and its sequence of use
How wells are kept safe, and how we protect people and the environment whilst drilling
TOPICS
The drilling team: Who does what in the planning, mobilisation and drilling of a well?
Technology of the rotary drilling rig, its power requirements, its individual sub systems, how systems have been automated and the instrumentation that modern drilling systems require
Specialist tools that are needed to steer the well, survey its position and inform us of the rocks that have been drilled. The course will look at measurement while drilling (MWD) Formation Evaluation whilst drilling, steering tools drill string components.
Process of designing a well and deciding how it will be made safe during the drilling process and then kept safe once drilling is completed and production begins. The process of casing and cementing the well, why and how we do this.
Equipment required to case and cement a well
Drilling fluid, also known as mud, what this specialised highly engineered liquid does in the well and how we choose the properties it needs to be effective
Drill bits, how these cutting tools have to be selected to match the geology that they are to drill and how making the wrong choice could have a huge impact on the cost of drilling a well.
How we keep the reservoir oil and gas (as well as other fluids/gasses) in the rock while we drill the well, but how we release them when we want to produce them
How and why things go wrong when drilling, the well collapsing, the drilling equipment getting stuck, the drilling equipment breaking, the rig not being capable to drill the well
How we can direct the well and steer its path under the ground so that we can reach distant areas of the reservoir and produce the lowest cost oil and gas
How we complete the well to allow reservoir fluids to safely flow to surface
PARTICIPANT FEEDBACK

"I liked the content, and the way it has been explained." - Sr. Operator at Qatar Petroleum
HOT is an award-winning provider of training solutions for the energy industry. We pride ourselves in delivering excellence with each and every course session: Quality is always at the core of what we do.
Our top-notch courses, developed and taught exclusively by true experts, have been valued by the industry for over 30 years. Our training sessions equip our clients with powerful skills to remain competitive in an increasingly complex petroleum industry. We accelerate careers and empower people, striving to achieve the best possible results.
Our training portfolio covers all stages of the E&P value chain, as well as renewable energy, soft skills, and finance courses.
Blijf op de hoogte van nieuwe ervaringen
Deel je ervaring
Heb je ervaring met deze cursus?
Deel je ervaring
en help anderen kiezen. Als dank voor de moeite doneert Springest € 1,- aan Stichting Edukans.
Er zijn nog geen veelgestelde vragen over dit product. Als je een vraag hebt, neem dan contact op met onze klantenservice.
Download gratis en vrijblijvend de informatiebrochure